Oh my god, you guys, I don't hate my job! Perhaps wearing two-inch heeled, uncushioned, one size too big boots for an eight hour shift was not the best judgment call, but today I got my black orthopedic "Saf-T-Step" shoes at Payless and I'm ready to roll. Anyway, here's the rest of Argencheapa.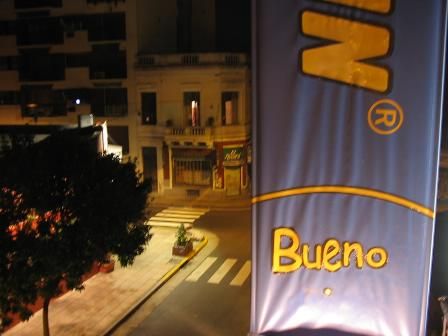 The view from our hostel, which cost us $5 a night, and that pretty much sums it up. Note to self: when staying in a hostel invest in some quality earplugs.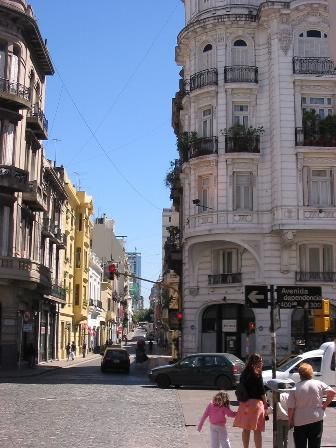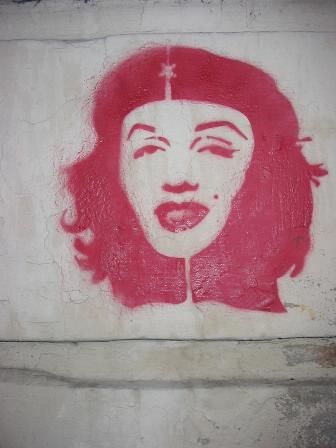 Let's get political! Avenida (In)dependencia; Che Monroe.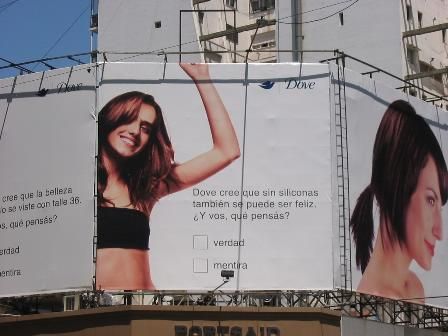 Dove thinks that without fake boobs, you can be happy! What do you think? Truth, or LIE? (Note that Buenos Aires has the largest percentage of plastic surgeons and psychologists per capita in the world.)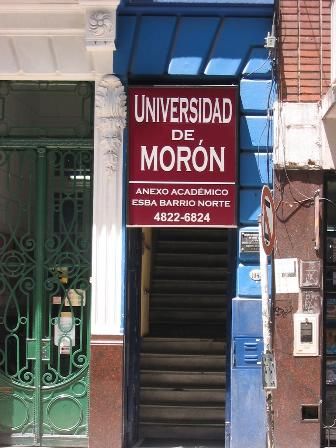 I'm immature.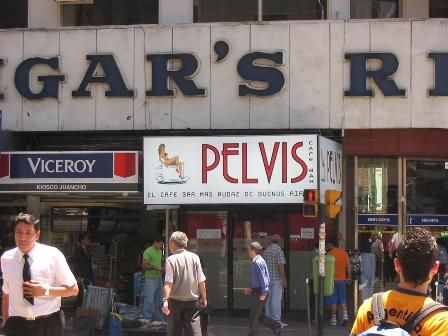 Really immature.