As my mother always said, don't say anything if you don't have anything nice to say (and also, go to your room you ungrateful wretch.) So this week is going to be PictureWeek here at www.viagina.blogspot.com. I took lots of pictures on the trip to South America, and I've finally become unlazy enough to get them onto a computer. Here's the first installment, which includes most of the touristy Buenos Aires pics (and little history lessons, Gina style):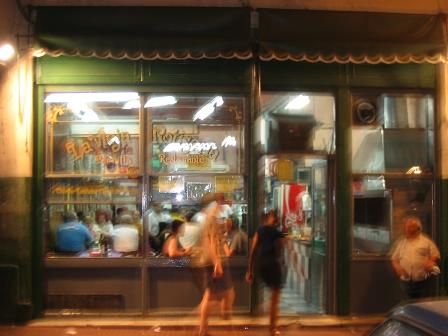 The neighborhood we stayed in in Buenos Aires, San Telmo, is very old world. Much like NYC's Lower East Side in that all the old tenements and antique-y stores and ancient restaurants are combined with trendy new bars lots of youngish people. This is a classic
parilla
, which is a place where people grill lots and lots of meat.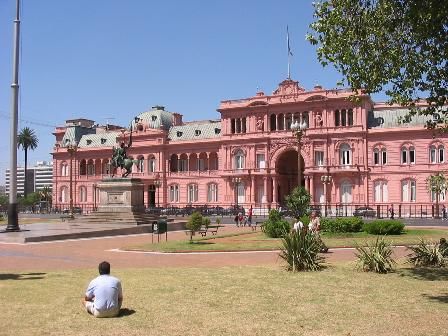 This is the Casa Rosada, which is the Argentinian version of the White House. It's pink because the leader at the time (hell if I know who) wanted to appease both political parties, one whose official color was red, the other white. Time to paint the White House purple!
This is the Puerto Madero, which is on a very brown river/canal thing on the edge of the city. The structure in the back was designed by the same guy who did the one in Madrid.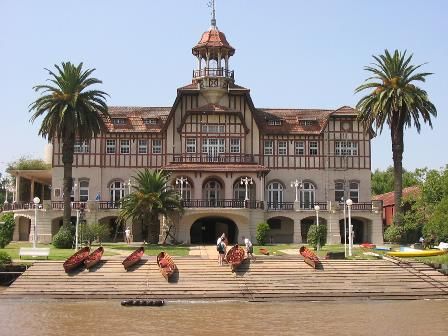 We took a ride on a Catamaran down a river north of BA. There are lots of cute little houses on the river and people go boating and waterskiing and rowing. Kind of like Martha's Vineyard or something, only the river looks like the one in Willy Wonka and the Chocolate Factory.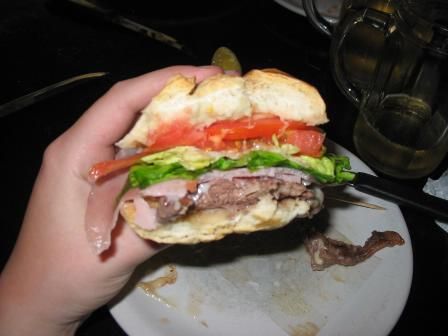 After the boat tour we got some lunch. This
lomito completo
(i.e., steak, ham, cheese, lettuce, tomato, avocado, and onion) is probably the best sandwich I've ever had. I think it looks like what McDonald's sandwiches falsely claim to look like in the commercials.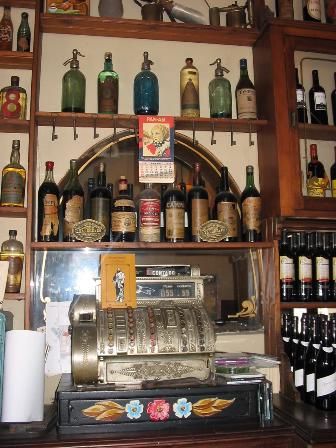 Back in the 'hood, we visited this bar, the oldest in San Telmo, quite a bit. The bottles on the second row up from the cash register are sold at the weekly antique fair for really cheap and I would've bought one if I'd had more luggage space. They were used to dilute the crappy early 20th century Argentinian wine until it was discovered that the nozzles caused lead poisoning.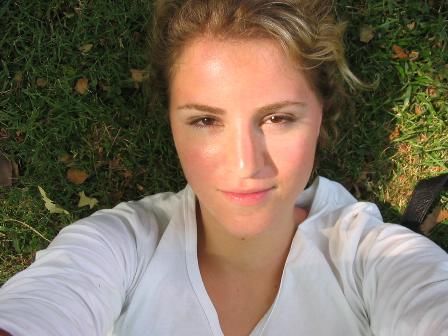 Sister Carrie and I walked a heck of a lot in 90+ degree weather while wearing $3 rubber flip flops, so one day we took a nap in the big park, until a homeless man leered just a little too close for comfort. And if anyone wants to know why my skin actually looks alright, for a change, I'm chalking this one up to good lighting and Neutrogena Daily Moisturizer SPF 30 With a Hint of Tint. Seriously it's good stuff.