On Saturday E and E's BF and I went out to Coney Island to see the
community art project
. While many of the new signs are quite cool, my favorite one is an old standby:
After some rather pathetic attempts to win prizes (one carnie took pity and gave us plush toys of a cow humping the moon...he later tried to take them away, but no matter,) we headed out to Brighton Beach, which, despite remaining stagnant since like 1952, is not impervious to the spread of American corporate culture.
A trip to Coney Island is never complete for me without visiting Brighton Beach. Though it reminds me of how little I remember from my college Russian classes, there are some awesome restaurants on the boardwalk, beautiful sunsets, and fugtastic fashion statements.
There are also vendors selling utterly ridiculous crap, such as these "Flashing Mouth Totally Amazing Party Attractions."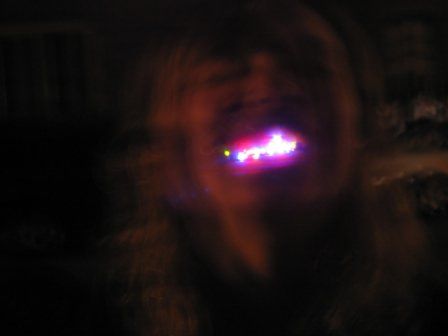 And yes, they are
Made in China
.