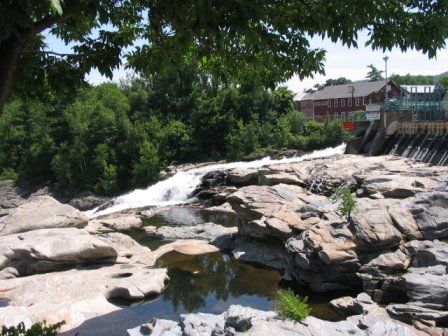 Put away your seersucker and boatshoes, kids. This past weekend I learned that there is stuff in Massachusettes besides Boston, The Cape, and The Vineyard. Imagine that. Friend M was going home to the wee northwestern town of Shelburne Falls for the weekend, so Friend S and I decided to escape Princeton and Manhattan, respectively, and impose ourselves on M's big happy family. Our weekend primarily consisted of lazing around, eating a probably toxic amount of fresh blueberries directly off the trees, with vanilla ice cream, and in pancakes, and playing high school (not my version of high school, sadly) by drinking plus-sized beers on the rocks down by the river. S and I also managed to get our culture on, both in Shelburne and on the accidentally very long ride home.
Every small town needs to have the World's Largest Something-or-Other. Marshfield has the Round Barn, and Shelburne Falls has potholes.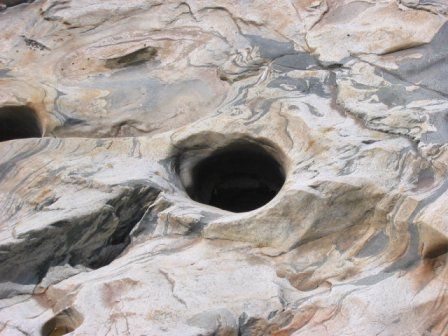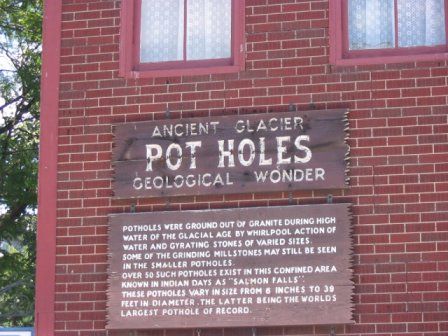 [I just like this picture of M wearing her friend's four-year-old son's Harry Potter goggles]
I tend to be fairly up to speed in regard to culture, both pop and plain ol', but when S suggested swinging by the Mass MoCA on our way home, I had to ask
what it was
. Turns out it is a six-year-old contemporary art museum (duh) housed in some old factory buildings in North Adams, MA.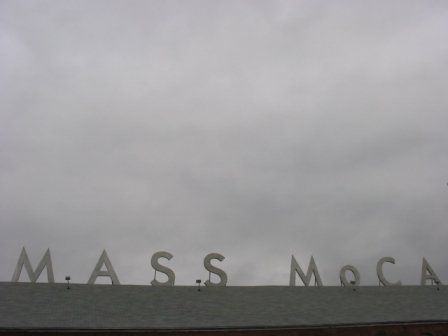 The vast indoor and outdoor spaces allow them to do all kinds of unorthodox stuff like
this guy's
Chinese scroll-inspired exploding car exhibit [photo ganked from artist's website] and the upside down trees.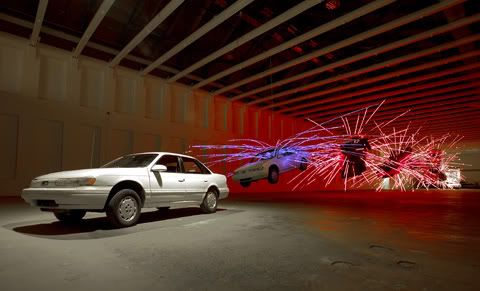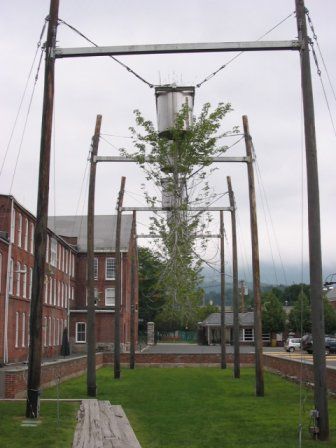 There was also a host of works that can only be described as crazy-ass shit that's a little too abstract for lil' old me, though if you want a more academic description you can
find it in the "Becoming Animal" part here
. My favorite work in the whole museum was, of course, the simplest and most accessible. In
Animal, Vegetable, Video
, artist Sam Easterson strapped on mini video cameras to various animals, including a chick, a tarantula, and a water buffalo. The results are quite cute and entertaining, and by exploring the disctinction, or lack thereof, between human and animal they help us understand what it means to be human, or something. You can watch part of the videos by clicking the above link. Check out the armadillo with its cute little ears!