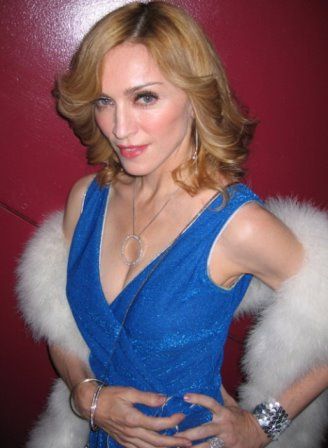 Although her recent bids at remaining relevant in contemporary pop culture reek of desperation and
Wensleydale,
Madonna will always have a sizable place in my heart. Sometimes when I was 13 I'd fantasize that one day I'd fall asleep and wake up Madonna, instead of my unibrowed, socially-awkward, profoundly depressed self. Oooh Madge, how I miss the days in which you would only do interviews with Kurt Loder. Nevertheless, what I wouldn't give to have been a fly on the raspberry pink wall at the latest
Misshapes
. Make that an anorexic, elfin, overly-eyelinered junkie fly, of course.