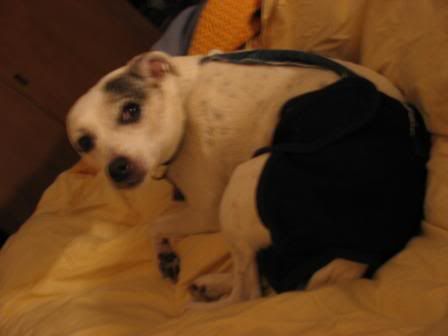 My baby girl, Babe. She is getting old (11 1/2) and has had some issues with bed wetting lately. So she has to wear this diaper at night to which my mom attached some denim suspenders so they stay on. She tolerates it pretty well, but, as you can see, she's a little embarrassed.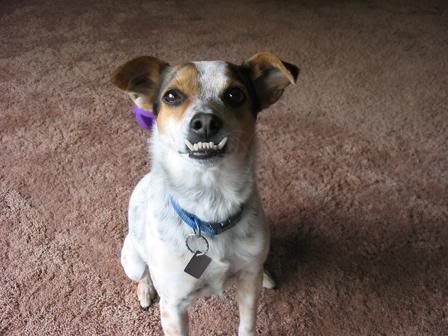 Crazy Daisy. We got her after the love of my life, Bridget, died during my senior year of high school. She was six months old at the time, because nobody else wanted to buy the puppy with the underbite.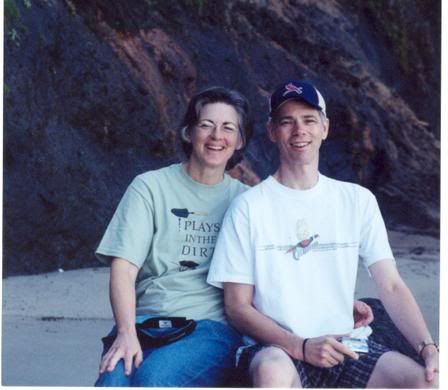 The Parents. Have you ever seen a more wholesome picture in your entire life? Seriously, have you? This looks like it should be the generic picture in the frame when you buy a picture frame at the store.