Because I'm unemployed--and just a helpful, go-getter type of person (*ahem*)--I am sanding the ceiling of my parents' bathroom today.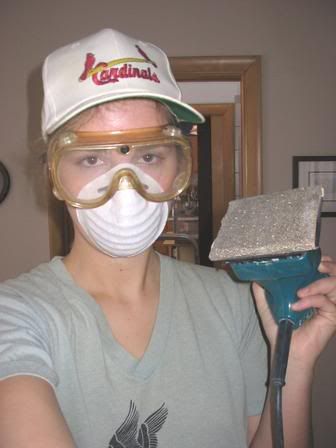 My mom suggested that I wear this chemical filtering mask, but I decided to go for the cancer patient look over a person fearful of Y2K armageddon.
I'm also beginning to plan my relocation back to the East Coast, with, perhaps, a brief interlude somewhere else, but I'm not saying where because I don't want to jinx it. Okay, back to work. You haven't lived until you've waved a heavy power sander over your head for an extended period of time while standing precariously atop a step ladder. Or something.