Today I built a snowwoman. She's a little top heavy.
The harsh rays of the Mid-Atlantic Region were too much.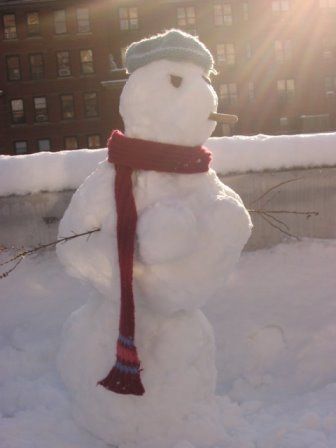 And her life was cut tragically short.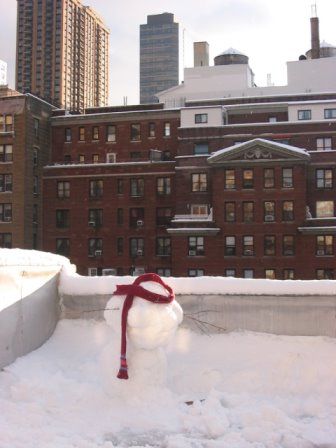 Her creator placed her hat and scarf on the radiator and left her Harry and David Lemon Creme chocolate eyes and Morningstar Farms Veggie Breakfast Sausage Link pipe to return to the pigeons, err...earth. The end.