So I never said anything about my trip to California! Well, due to my idiocy, specifically my getting wasted and staying up all night before my morning flight, my forgetting which car rental service I'd booked, and my nonexistent available credit which made that last point moot, things didn't turn out quite as I'd planned. Sans wheels, I was unable to see
Alex and/or Eric
and my friend Chef Steph who works her magic at
the Dakota
. Sad. But this meant I had more time to relax, detox, hang out with the Fam, and jump on every little opportunity to chauffeur them all around in their rental minivan. My parents love them some minivans, and I just love to drive. Anyway.
For the first couple days before the relatives arrived, I spent an inordinate amount of time beached on the big leather couch on my sister's dorm suite's terrace.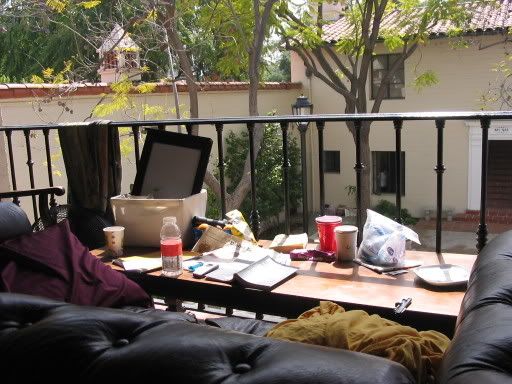 I love how in this picture every other person, myself included, is making a ridiculous face.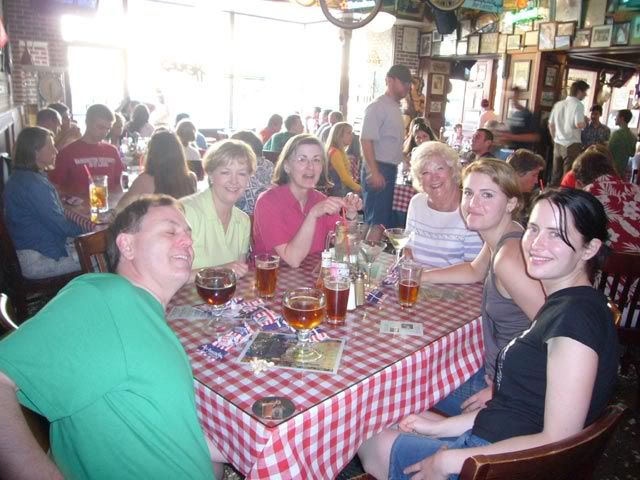 I would also like to point out the lovely flaxen-haired lady of a certain age at the end of the table. That is Great Aunt Barbara. She was Miss Budweiser sometime back in the 50's. Note that she is drinking a martini. It is a tragedy that this was the first time I met her since I was three.
Here's me and my sis on graduation day. I did her hair and makeup and encouraged her to buy that great dress at Target.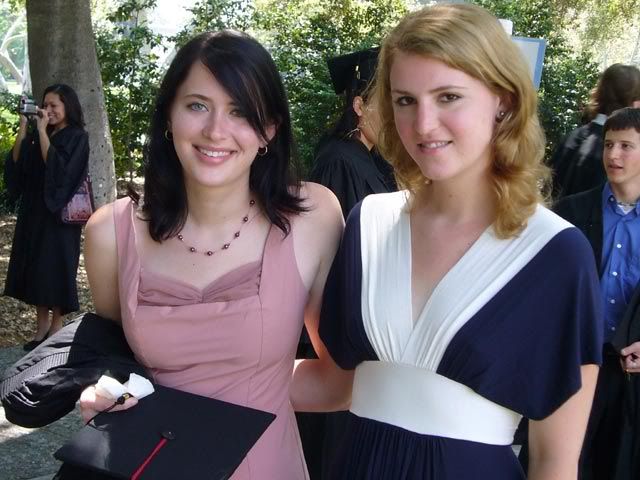 Though hard to believe, we are 100% genetic siblings. Here's proof: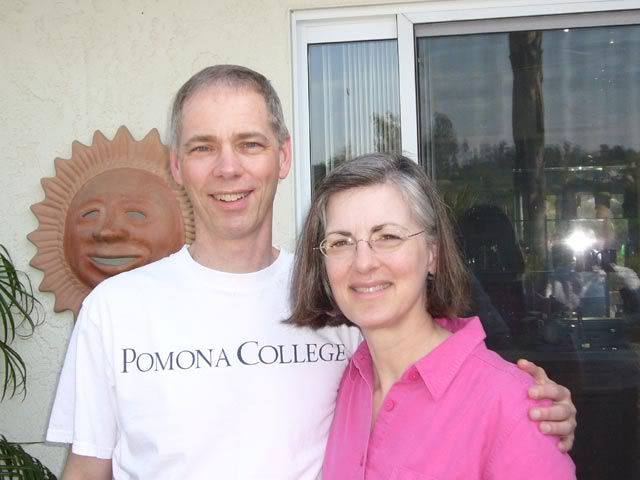 Well, my sister looks like my dad at least.